Much has been written about the series of flights from Amsterdam to Batavia during the second half of 1928.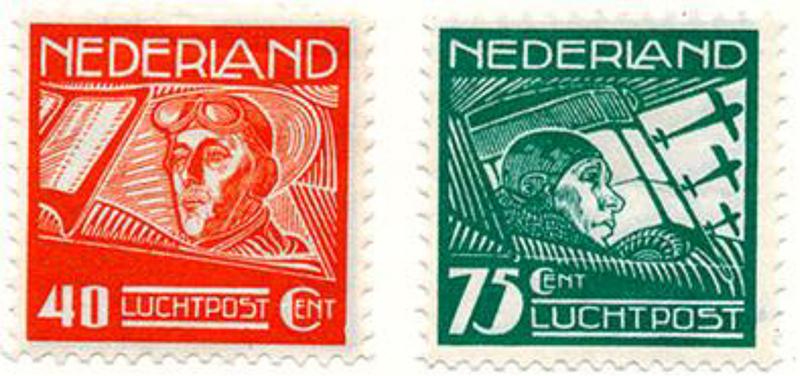 The official announcement (Dienstorder (DO) No. 507 August 8, 1928) contains the following basic information:
During the months of September and October five planes will depart from the Netherlands to the Dutch East Indies. The planes will depart from Schiphol on September 13, 20, 27, and October 4 and 11 at 6. a.m.
The opportunity is given to send regular and registered airmail correspondence with these flights to British-India, Burma, Siam, Straits-Settlements, Dutch East Indies and other destinations (China, Japan, Australia etc.). The mail will be collected at Amsterdam C.S (Central Railroad post office) with bags for Karachi, Calcutta, Rangoon, Bangkok, Medan, Palembang, and Batavia. Only the fifth plane will return to the Netherlands.
Airmail surcharges will be:

postcards and money orders 40 cent a piece
letters and other items 75 cent per 20 grams

The airmail surcharge can only be paid for with special airmail stamps which will be available on August 20, 1928.
The airmail stamps show the heroes of the first flight from the Netherlands to the DEI in 1924; 40 cent red: Koppen, 75 cent green: Thomassen a Thuessink van der Hoop.